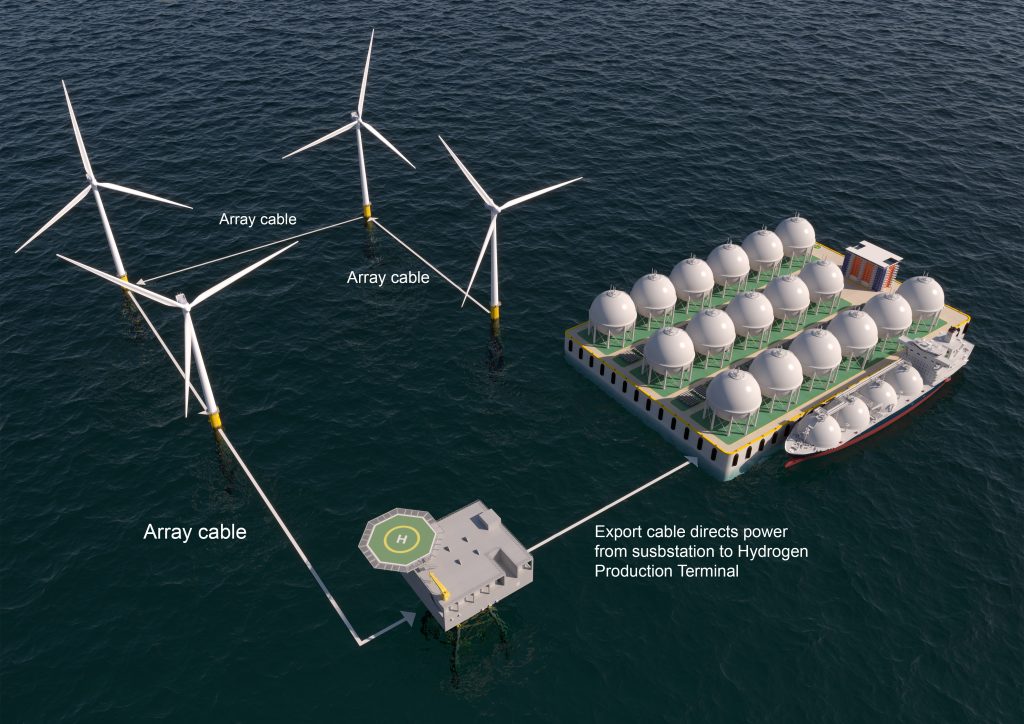 Green Hydrogen
National Ports Corporation Limited, in cooperation with ThyssenKrupp-Nucera, introduces the first industrial-scale 70,000m²  floating terminal in the world for the production of 1,500 MW of green hydrogen via water electrolysis.
Main features
Bunkering facilities
Customs & Quarantine
Offices & Accommodation for 150 personnel
Fire Station
Scalable and environmentally conscious, without practical limitations that onshore facilities have
Environmentally clean waste processing onboard
The design is protected by an international Patent
Floating Terminal Technical Details
Overall length: 332m
Overall breadth: 212m
Height: 24m
DWT (deadweight ): 500,000/T
Maximum draft: 19m
Total area above deck: 70,384m²
Total area below deck: 1,069,200m³
Berthing frontage: 1,088m deep-water berthing frontage docking & loading any size ship/tanker
Green hydrogen storage capacity: 858,384m³
Green hydrogen production capacity per annum: 3,096,000m³ (222,912 tonnes)
Advantages of offshore green hydrogen production
Green hydrogen production at sea is cheaper and more sustainable:
Researchers from Wageningen University & Research have shown that the production costs of green hydrogen via electrolysis at sea can be reduced by making Ultra-Pure Water (UPW) on-site by means of membrane distillation.
Green hydrogen production at sea negates the need for hydrogen transportation from land to port. It also protects local communities and reduces the human risk of large-scale safety incidents.
The offshore green hydrogen will be loaded at the National Ports floating terminal and delivered directly to power stations and distribution points facilities worldwide by special purpose ships/tankers
The green hydrogen floating terminal can also provide ship bunkering facilities for container ships, bulk carriers, cruise ships etc. which have their engines powered by hydrogen
The construction costs of green hydrogen tanks on a floating terminal are lower compared with on land. Offshore production doesn't require any land use or the destruction of local habitats.